Sponsor: Quest Software
Surviving Common Office 365 Security Pitfalls — Is Your On-Premises AD the Weakest Link?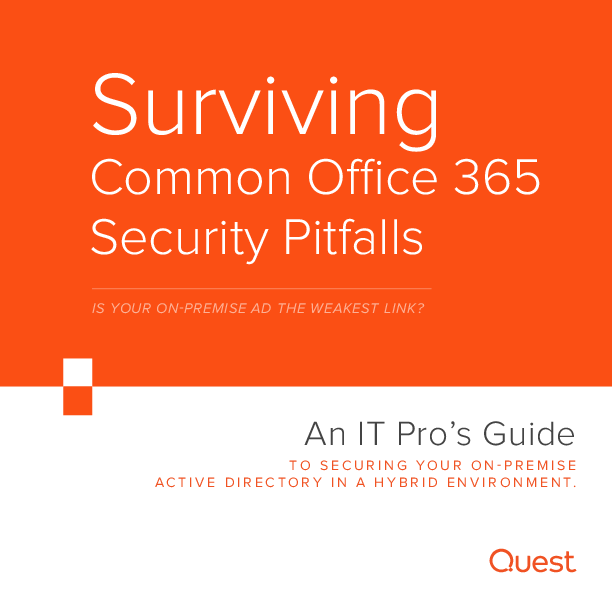 Securing the data you store in a hybrid environment means taking the necessary steps to secure your onpremise AD—from pre-migration to post-migration. This eBook will identify steps for prepping the on-premise AD for synchronization with Azure AD, protecting data during migration and offer best practices for maintaining a more secure hybrid environment.