Knowledge Pack
Apple presses further into the enterprise
The arrival of iOS 11 this fall, and continuing efforts with IBM, make the company a more viable alternative in the workplace.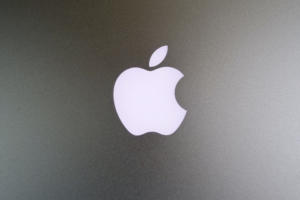 Apple under CEO Tim Cook is dramatically extending its reach into the workplace. The company already has strong and fruitful alliances with IBM, Cisco, SAP, JAMF and a number of other companies that have already built trust in enterprise IT.
On the heels of those moves in recent years, Apple unveiled improvements to iOS at its Worldwide Developers Conference. iOS 11, due out this fall, doubles down on productivity, is more intuitive and should make the iPad Pro a device that can more easily replace a PC for most tasks. Apple seems intent on cementing its position in enterprise mobility -- and taking a larger share of the enterprise desktop market.
The changes coming in iOS 11 -- especially those that are iPad centric -- are important because they'll help dictate whether companies are ready to embrace the iconic tablet for their workers. That effort, and Apple's ongoing work with tech stalwarts like IBM, show how the company hopes to push further into the enterprise.
It's the latest step in a journey that began in 2007, when the original iPhone spawned the Bring Your Own Device (BYOD) revolution, which itself spawned empowered workforces demanding choice: Choice in platform, choice in software, choice in where people work.
Even without its more explicit push into the enterprise, Apple and its mobile devices and software have already made a big difference. These stories help you prepare for what may be coming next.
Stories in this package include:
• With iOS 11, Apple focuses on enterprise users
• Apple is 'pervasive in the enterprise,' says IBM