The U.S. Environmental Protection Agency's new chief data scientist likens the adoption of big data analytics at the agency to the early adoption of the iPhone in 2007. Those early adopters "didn't know exactly what it was, but they wanted to use it because they perceived the value," says Robin Thottungal.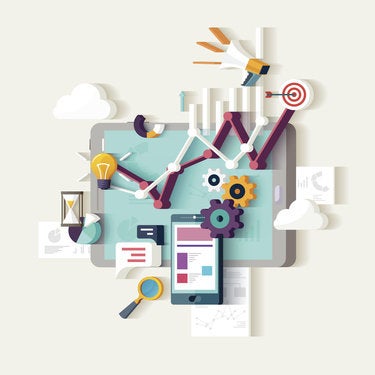 Many innovation leaders feel the same way. IDC predicts that the big data and business analytics market will grow at a 23.1% compound annual growth rate from nearly $122 billion in revenue worldwide last year to $187 billion by 2019.
Most early adopters of big data and analytics tools are likely hoping to help their organizations become insight-driven enterprises. But they will face a number of challenges as they try to realize that goal, such as the difficulty of accessing the necessary data, the need for more powerful computer systems and the task of building enthusiasm among users for a technology whose value proposition has yet to be proved.
Here are some tales from the trenches, plus tips for scaling an analytics infrastructure.
Relying on data, rather than instinct
At VMware, the sales planning teams once used manual processes, spreadsheets and "gut feeling" to set goals for the company's 4,000 global sales reps and 200 sales operations staffers, says Avon Singh Puri, vice president of IT enterprise applications and platforms. The company needed a global market strategy and a sales automation tool that was flexible enough to handle local market nuances.