15 tips for surviving -- and thriving -- as an IT contractor
Pundits are calling 2014 the year of the IT contractor. Here are 15 tips for setting up shop and making it stick.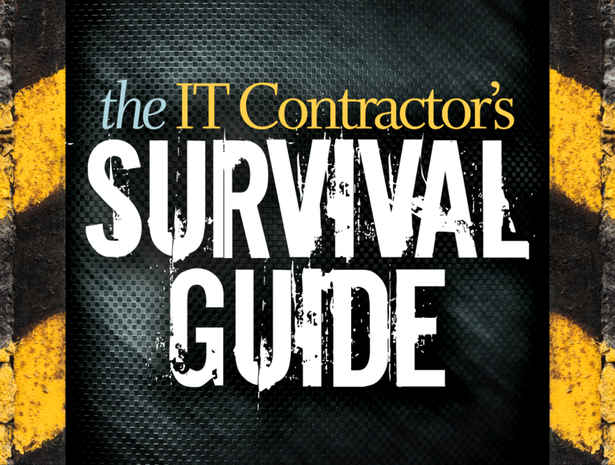 IT contractor-for-life? Not a problem!
William Deegan started his IT career as a full-time staffer. But during the dot-com bust, when hours became long and stressful, Deegan met a contractor who was working fewer hours and making more money. "I liked his quality of life. That's how I started contracting," says Deegan, now sole proprietor of Bad Dog Consulting in Mountain View, Calif.

In a 2013 survey of more than 200 IT decision-makers, tech recruiting firm Mondo found that 48% of respondents planned to hire more IT contractors than full-time staff in the next 12 to 18 months.

If you're considering contracting, read these 15 tips from seasoned veterans.
Best skills are specific and in demand
Successful contractors offer companies quick access to specific skills. That's what makes them so valuable, says Thomas Cirri, a regional director of recruiting at Mondo. So pick a specialty, but choose with care. While you don't want to offer skills no one needs, you do want a niche that truly interests you.
Back in 2007, Jon Raasch, a freelance web developer in Portland, Ore., saw a growing demand for PHP and JavaScript and started specializing in those areas. But it wasn't just the job potential that drew Raasch to web development -- he really liked the work. "You have to be a lot more of a self-starter to do freelance," he observes. "I love what I do, so I'm motivated."
Are you up to the task?
"Contractors have to be able to deliver 100% of the time. Not everyone can do that," says Cici Mattiuzzi, director of the College of Engineering & Computer Science's Career Services Office at Sacramento State University and author of The Serious Job Seeker blog. So be clear upfront on the job's requirements and your ability to meet expectations.
"You have to listen long enough to figure out if it's something you can deliver. Sometimes it might be stretching yourself. You have to know if you have the underlying foundation," Mattiuzzi says. If you blow a deadline or botch the project, she says, it can cost you not only your current contract but the next one as well.
Media -- and social media -- are your friends
Successful contractors showcase their talent to establish a notable level of expertise that can bring in work. As Raasch puts it, the goal is to have work find you so you don't have to troll job boards all the time.
To establish expertise, Raasch and others say they strive to build visibility in their specialities. Raasch blogs on occasion, contributes to Smashing Magazine, an online venue for web designers and developers, and speaks at conferences. He also has written books. "Those bring in the client work, which is really helpful for me, and I'd recommend that for anyone who is trying to build a freelance business. Get your name out there a lot," he says.
It's all about personal contacts
Referrals are also crucial for getting contract work. When Deegan, the Bad Dog Consulting contractor, started freelancing in 2002, he reached out to peers to ask for advice and find mentors. And because so much of his work still comes through referrals, he says it's important to make networking a priority.
"Being an independent consultant, you have to invest in your relationships with people," Deegan says. You need to build time into your workweek to meet new contacts and stay current with existing ones. That means making time for lunches, sharing articles others might find interesting and connecting contacts with information or people that can help with their business needs. 
A steady flow of give and take
Rachel Appel, a New York City-based software engineer who has spent much of her career as an independent contractor, believes in the old business adage: It's not what you know, it's who you know. So she has learned to work her network effectively, letting colleagues know when she has contracts coming to an end so she can line up the next job without skipping a beat.
She helps out colleagues in similar situations, too. "We'll ping each other and say, 'Hey, do you have anything?'" When Appel left a long-term stint last year, a colleague connected her with a three-month contract. This January, when Appel's client needed more people on a project, she hooked that same colleague up with work.
Glowing references at a minute's notice
Companies pay a premium for contractors because they can get them onboard right away. To keep up with that fast-paced hiring process, Kai Dupè keeps an up-to-date list of people who can vouch for him and his work. He calls them "Team Kai." These are former colleagues, bosses and recruiters who Dupè knows will respond quickly to requests and will highlight his best qualities.
"I can call, text or email them and they give me a recommendation at a moment's notice. They vouch for my work and my professionalism. One guy said he hired me based on one of those stellar recommendations alone," says Dupè, an independent software developer who also coaches and mentors.
Certifications are your friends
Although Mondo's study shows companies are using more contractors, Cirri, Mondo's regional director of recruiting, says there's still plenty of competition for many contract positions. One way to set yourself apart is to demonstrate skills on multiple fronts, which may draw the attention of hiring managers.
Cirri recommends obtaining relevant credentials -- for example, the Project Management Professional (PMP) credential for those leading projects, A+ certification for those seeking desktop support gigs, and an open-source certification for developers. "This gives you a leg up on the competition," Cirri says. "It only benefits your career."
What should you charge?
All workers should know their worth, but that advice has more immediacy for contractors who face more frequent turnover and fewer, if any, positions with firmly established compensation. Dupè says he doesn't quote his rate based on titles because a client might say "junior programmer" but really expect a technical lead. Instead, he prices work based on what clients want him to do.
Dupè says all contractors should know their own financial figures before they enter into an agreement. Contractors starting out can determine market rates from job boards, friends in the industry and colleagues in their network. More senior contractors should articulate why they're worth what they're charging. As Dupè observes: "They'll pay what you convince them you're worth."
Continuing education is key
All technologists have to keep learning if they want to stay employed. But where many staffers get company-funded training and education, contractors do not. "As you launch into flying solo, you have to know that no one is ever going to pay you to learn something ever again. I've never had a client say, 'I'm going to send you to this course,'" says Deegan.
He builds education and training into his work life by taking on projects where he has to pick up new knowledge. For example, he recently helped a friend build a mobile app as a way of learning that skill. Other contractors say they schedule a set time to study or take courses in between paid contracts.
Money isn't -- quite -- everything
It's easy to judge contract jobs solely by their payout, but Cirri advises taking a broader approach. Weigh whether the job will offer the chance to build your resume, sharpen your expertise or expand your network. Ask: What learning opportunities will it offer? What new contacts will the work provide? What new technologies will I learn? And weigh those answers against your financial goals to make the best choice on jobs.
It's fair to consider work-life balance issues, too, such as whether the position requires rigid work hours in a stressful environment. "I recommend going where you'll get the most out of it," Cirri says.
A work gap is no time to vacation
Changing positions frequently keeps contractors engaged and challenged, they report, but there is a downside: the prospect of being unemployed in between assignments or in a situation where the work doesn't add up to a full-time gig (or paycheck). It's important not to let those unexpected breaks turn into vacations. "If you want to take a break and spend a few months off, that's not such a good idea. You'll be less attractive to clients after being off so long," Cirri warns.
Instead, take a class or volunteer your skills at a nonprofit. Or follow the example set by Raasch, the freelance web developer from Portland, Ore. He uses his downtime to learn new skills and build robots.
Blending in without piping up
Contractors walk a fine line. They need to connect with on-staff colleagues so they're included in brainstorming that happens outside formal meetings. But they can't act like full-time employees and take the liberties that staffers sometimes do -- like an occasional long lunch or taking sides in office disputes.
Dupè, the independent software developer, says he learned that lesson after working with a prickly manager. When higher-ups asked about the manager's performance, Dupè and another contractor gave their honest assessment while a third contractor declined to comment. The episode ended with the manager leaving the company -- along with Dupè and the contractor who spoke up. The freelancer who kept his mouth shut stayed on another year.
You = small business owner
Contract workers have to worry about issues that full-time employees don't. They have to determine whether they will work as solo practitioners or incorporate. They have to secure healthcare and life insurance, establish and maintain a billing system, and estimate their own taxes. And they have to understand what laws apply in what geographic areas and determine how to best comply, says Mark P. Aiello, president of the Wakefield, Mass., professional services and staffing firm Cyber 360 Solutions.
"There are a ton of administrative issues one has to think about," Aiello says, noting that seasoned contractors often turn to staffing firms, accountants and lawyers to help guide their business decisions.
Ups and downs come with the territory
"You'll never be a [successful] contractor if you can't deal with uncertainty," Bad Dog Consulting's Deegan says. Sure, layoffs happen to full-time employees, but not with the same frequency that contractors encounter short-term insecurities, says Mattiuzzi, the career services director at Sacramento State.
Then there are the long-term uncertainties driven by economic changes, business cycles and technology trends. Mattiuzzi has met contractors who believe demand for their particular niche of services will last forever, when in fact it won't. Her advice: Plan for lean times by having plenty of savings and professional contingency plans at the ready. (And, in the words of slide #10, continuing education is key.)
Eyes on the horizon, money in the pocket
Contractors must constantly search for upcoming work while still on the current job, Cirri says, and companies accept that, provided you search on your own time and not theirs. But don't just look for your next opportunity, create it, as Deegan did. As a regular attendee at the yearly Design Automation Conference, Deegan got tired of carrying around its paper catalog, so he decided to build a mobile app. He approached the conference organizers for permission, a conversation that turned into a paid job three years running. That's opportunity.

Freelance writer Mary Pratt is a Computerworld contributing writer in Waltham, Mass.
Copyright © 2014 IDG Communications, Inc.
Next Up: Check out these related slideshows